Mon-Fri 08:00-20:00 | Sat 09:00-14:30
dear coffee lovers of marbella
...let us make your day!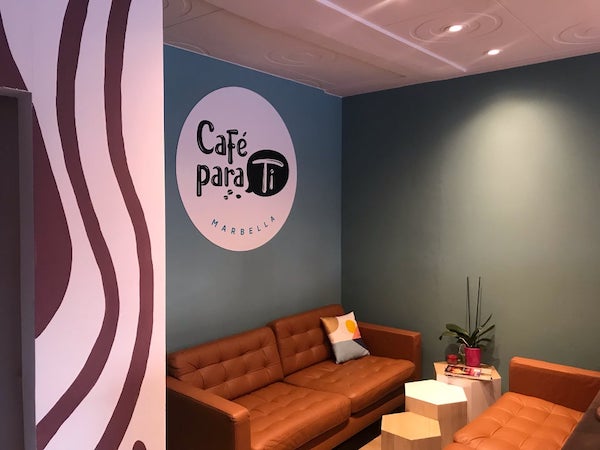 Café Para Ti was established in 2019 in Marbella by two coffee-loving friends – Lana & Lena.

We are located in the business district of Marbella, on Avenida Ricardo Soriano 60. Here you will find a warm atmosphere with friendly staff and hospitable service.

We try to make our guests feel comfortable, welcomed, recognized and relaxed. It is a great place for networking, co-working and just meeting people from all around the world.

For more photos and impressions, check out our Instagram profile.